The Free 30 Day PCOS Diet Challenge
The challenge has begun but you still have until Dec 4th to sign up!
Low Carb & Low Gi Diet Plan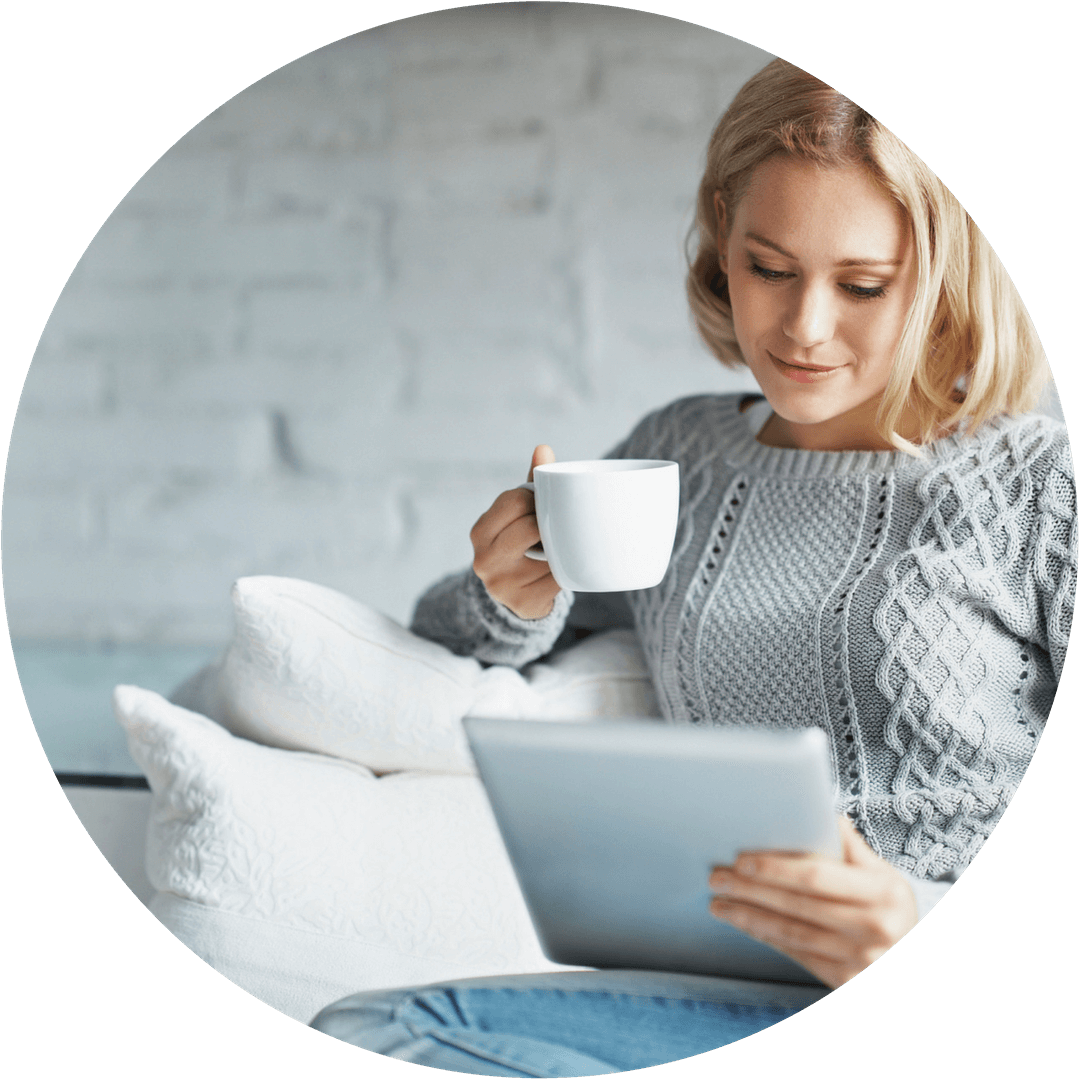 During the first 9 days I will be sending you nutritional video lessons with evidenced based information so you can make better food choices in order to change your PCOS diet. I will also be giving you daily challenges to set you up for success for the rest of the challenge.
Week 2 is when we initiate you into a new PCOS diet plan that starts with breakfast. The majority of western breakfasts are terrible for women with PCOS, so by switching to one of my recommended PCOS friendly breakfast meal plans, you'll start to feel fuller for longer, stabilize your blood sugar, decrease your cravings for bad food and start your day off right. My PCOS friendly meal plans come as a downloadable PDF that you can save and continue to use long after the Challenge ends.
During Week 3, you'll keep going with your new breakfast regime, but step things up by adding dinner into your new diet plan. Although this is a great diet plan for weight loss (see our testimonials section) this diet is not about restricting your calorie intake but instead about eating foods that have been proven to heal PCOS. Again each week's PCOS diet plan is available as a PDF download.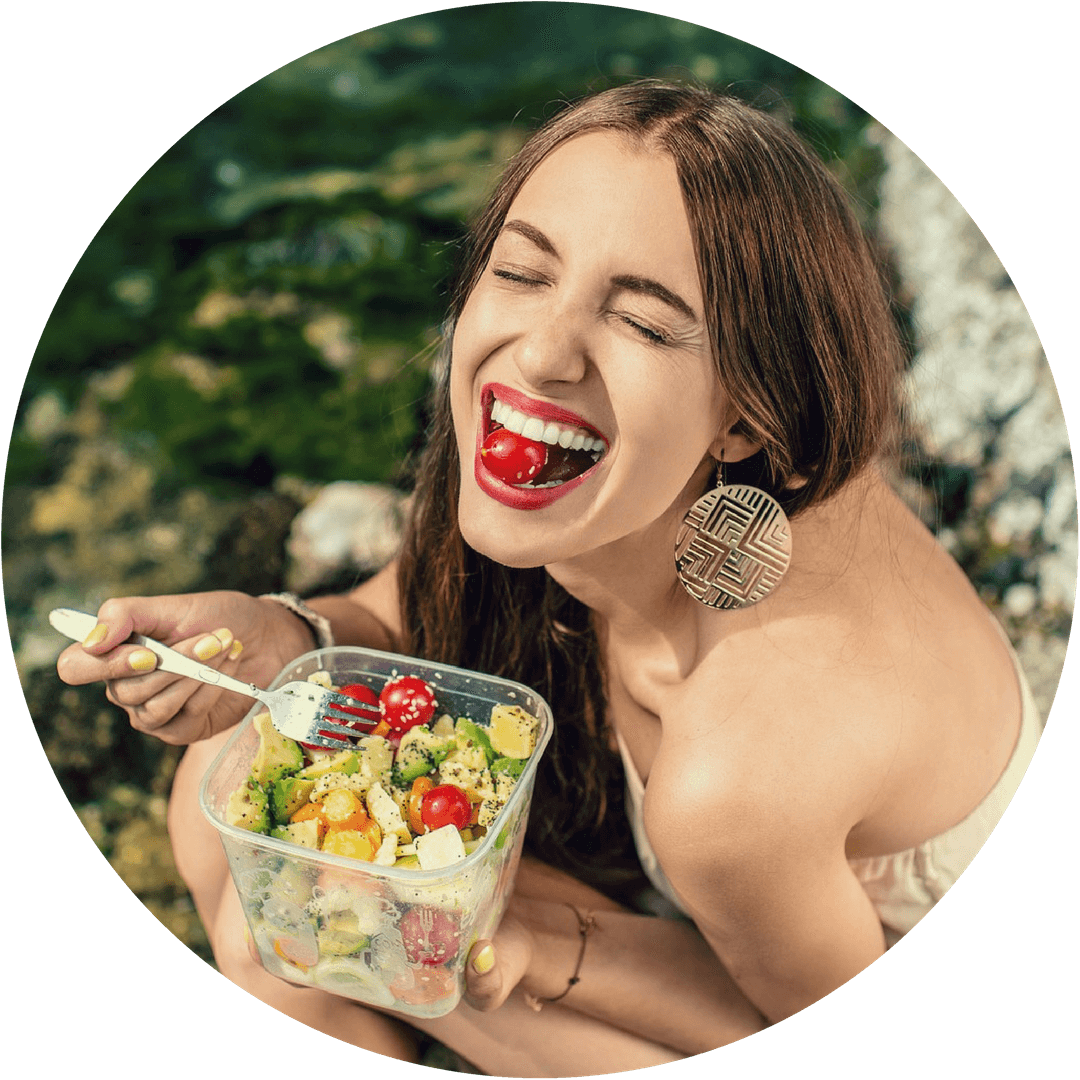 After having become accustomed to both starting and finishing your daily meals the right way, in Week 4 you will add in lunch too, completing the 30 Day PCOS Diet Challenge with 7 days of eating nothing but food that treats your PCOS symptoms.
COMMUNITY SUPPORT DURING THE 30 Day PCOS Diet CHALLENGE:
"Completed the 30 day challenge and did a final weight to see where I ended up – down 23 pounds!!! I cannot believe it!! Thank you Kym Campbell!! I owe it all to you!! On top of that- my recent A1C came in at normal range rather than pre-diabetic as it has been the last 5 years." *
Ashley Edelman
"After the PCOS diet challenge I am having more energy, my hormones seem to be more under control, I am less irritated and feel in a better mood, I've lost 9lbs, my stomach is less bloated and the best thing is I don't have acid reflux anymore. Thanks Kym for all the guidance. Also my cravings for sugar and bread and fast food have drastically diminished!" *
Juanita Vera
"In the very first intro video I knew that this was different to all the other PCOS diet plans out there. Kym's nutritional videos are short and simple yet cover what you need to know to understand the basics of what and why to eat or avoid certain foods in your diet! This challenge is great and eases you into making changes, the recipes are easy and delicious for the whole family! I definitely have seen changes, feel GREAT and will be keeping this information as part of my week to week meal planning! Thanks Kym!" *
Rose Adler
"Thanks to this challenge I feel amazing, my skin is getting its glow back, I'm sleeping, I feel great, and I lost weight! I'm so grateful for Kym and this challenge!!" *
Sarah
"I've learned so much the last 30 days and I'm ready to finally conquer PCOS for good! I'm officially down 21 lbs since starting the PCOS diet challenge! This is a huge deal for me! I've tried everything to lose weight and it seemed like nothing worked until now! I can't thank you enough Kym for working so hard and putting this all together for all of us! I finally feel like I'm getting "me" back!" *
April Hamm
"Not only does Kym offer wonderful PCOS meals plans that are explained fully, she tells us why we should be eating this way. She also explains the importance of giving up certain foods as well. This challenge has helped my husband and I so much. I lost 5lbs over the challenge and I never felt hungry. Kym was so wonderful and there for us throughout the whole thing. Even though I've already done this challenge, I'll be joining all you wonderful women again in the next one!" *
Stephanie Breedlove
"As an older, lean cyster I didn't need to lose weight but needed to heal my body. After the challenge my cholesterol has dropped from 5.8 to 4.2 and my blood pressure is in the lower end of normal instead of prehypertensive. I have more energy, am sleeping better and having fewer "senior moments" as the brain fog has cleared. My excess hair growth has even slowed! The diet plans are great and the information Kym gives us is clear and concise. The support from the Facebook group is fantastic – you can vent to people that understand our unique issues and compare notes about food reactions, supplements, doctors etc. I would recommend the challenge to anyone with hormone issues whether a teenager or a grandmother like me!" *
Vicki Reay
FREQUENTLY ASKED QUESTIONS (FAQ)
Will the meal plans suit vegetarians and vegans?
While I would absolutely love to support vegetarians and vegans (I was one myself for over ten years), advising how to obtain complete and sufficient nutrition on these diets is very complex. I'm not saying it can't be done without meat, it's just unfortunately too much information to fit into only 30 days 🙂 The meal plans provided recommend the regular consumption of meat as the scientific evidence supporting meat's efficacy in combating PCOS is just too strong to pass up since unprocessed meats is the most simple way to ensure we get all the nutrients we need.
What types of foods will the meal plans include?
A quick summary of the food principles you will be following during the challenge include eating as many nutrient dense whole foods as possible, especially vegetables and fitting in tons of protein and good fats.
What types of foods will the meal plans exclude?
During the challenge we will be intentionally avoiding gluten (wheat), dairy products, sugar, and high GI carbohydrates like potatoes, rice, pasta, breads, and breakfast cereal. While food intolerances and allergies are unique for everyone, eliminating these foods strikes the right balance between simplicity and efficacy against PCOS, as well as trying to make the challenge achievable for as many people as possible.
What about if I have thin-type PCOS or I don't want to lose weight?
This challenge is equally well suited to people with thin-type PCOS as it is for those who are looking to lose weight because it is not a restriction diet. In isolation, being thin is not an indicator of good health, and nor is it a reason why you won't benefit just as much by making the diet changes provided in the challenge. Regardless of your weight; if you suffer from menstrual irregularity, infertility, or skin and hair problems, then this challenge is exactly what you need.
What if I am a picky eater and might not like the recipes?
I'm unashamedly a picky eater, so I totally understand that others need to have food choices in their diet. That's why I have made the recipes versatile by suggesting alternative ingredients if you don't like my first option, or you can even find your own recipes provided you stick to the food principles I teach you about during the challenge.
What if I don't have a lot of time to prepare meals?
I have chosen the quickest and easiest recipes I could for this challenge because I know how busy you are! By adding just one meal to the challenge each week, the program is structured to let you warm up to the challenge rather than throwing you in the deep end of making 3 PCOS friendly meals per day all at once and totally overwhelming you.